The people of Ferndale First United Methodist Church are called to share God's love as we minister with and to all persons, providing worship, nurture, fellowship, and service. Our welcome knows no boundaries of age, race, ethnicity, culture, gender identity, sexual orientation, family configuration, and economic condition, physical or mental ability. We embrace and seek to preserve the beautiful, amazing diversity of God's creation. We cooperate in ministry with other local churches and groups of God's people as we participate in the worldwide mission of Christ. 2 Corinthians 5:18
REVEREND

Pastor Weatherly is a mother, licensed counselor and pastor who loves to hear people's stories. She is married to Craig and they are parents to Isaac and Caelan. Pastor Weatherly is available for weddings, short term counseling sessions and to work with community groups in many ministries.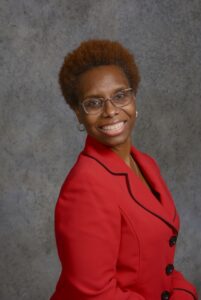 Stacy is a friendly and capable presence keeping us well-organized internally and providing a welcoming, comfortable atmosphere for all of our guests and callers.
LAY LEADER:
George brings his unique Ghanian wit and wisdom to the leadership of our congregation.